Eyes Wide Open
We hit the King's Head last night, in need of their cold beer and yummy hot food, and magically hit one of those lulls where seats and service were instantly available.
The main stage was down, the vendors were packing up, the beer tent denizens were finishing last call purchases, the late night rush had yet to begin, and the weather was perfect. What could be wrong?
Plenty.
As reported by today's Free Press, Theresa Thomson, lead actress, in Audra Lesowski's Lies of a Promiscuous Woman, has been harassed and threatened by anonymous bullies masquerading as defenders of Christianity—a religion they clearly don't understand, given that its principal tenet is love, and its Golden Rule is, "Do unto others as you would have others do unto you."
Apparently these terrorists have defaced the show's posters, verbally harassed Thomson on the street, and committed vandalism when they wrote "slut" on her car.
The Free Press article reports that Fringe Festival director, Jason Neufeld, had been approached by two men "demanding that the show be shut down," (proving that they don't understand Fringe any better than they understand Scripture).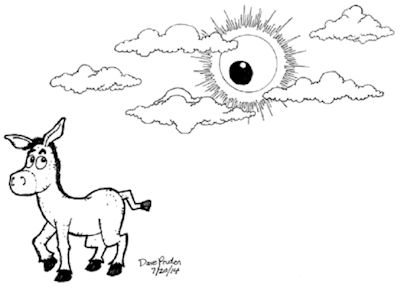 He said "No," of course. In hindsight, I'm sure he wishes he'd reported the incident to the police, as Theresa plans to do today. Let's hope Jason has a memory for faces and a talent for description, as these guys need to be stopped.
A Fringe Festival should be a place where artists can explore any and every aspect of the human condition, be it historical, fictional, fantastical or controversial, and do so without fear.
If people want to protest any given work's message they have a right to do so legally, through nonviolent means. If a few more people holding signs appeared in Old Market Square, they'd make their point without threat. At least you could see their faces and monitor their movements.
But the low-lifes who lie in darkness, spewing their poison anonymously, those folks are sick and dangerous.
I hope security is upped around the venue and someone more than the "sole male cast member" is there at curtain to make sure Theresa gets safely to her car. U of W could help out by guaranteeing her a parking space in a well-lit, monitored area, or maybe someone should just drive her to and from the theatre entrance for her final three performances.
On the lighter side, frequent Jenny scribe— and Artistic Director of Theatre Anywhere—has added "actor" to his resumé. He has a bit in Bits, most of which he says he spends listening for his cue. Welcome to the actor's life.
It's press time. Keep sending your Fringe reviews and stories to jennyrevue@shaw.ca.
Remember to keep your eyes open and be safe.
---