Did It! (and we'll do it again)
We're done like the dinner we didn't have time to eat this year.
It's been weird. We were so rich in copy that I was worried we were too poor in cash to print it all, or worse, wouldn't manage to print every submission.
I shouldn't have worried. Jenny has her own odd magic, and this issue contains every last word that you sent us.
Of course a huge chunk of that coverage was provided by our own Jenny slaves, er, scribes: Ray Yuen, Arden Pruden and newcomers, Kaitlin Kriss, and Erica Mitchell.
I never would have had the energy and determination to see as many shows, much less to write about them, even if there had been a Fringe when I was the age of our three gal reporters. And they're all also performing in shows, by the way. (Yikes!)
Of course, Arden was literally born to this, attending her first Fringe in utero, and helping fold and sort papers (adorned with her dad Dave Pruden's cartoons) since she could stand, adopting each new herd of donkey trophies as her mother Michelle Cook, (Queen of Production and Distribution) made them.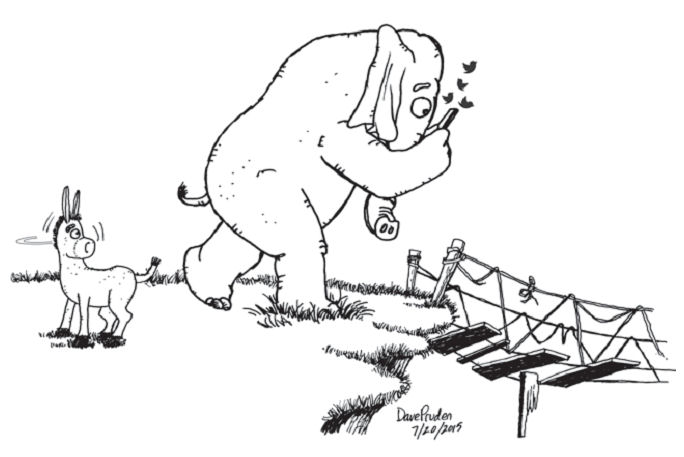 Your Just Awards—And she's made more so that we can hand out 13 of them for dubious distinctions in a raucous tumult known as The Jenny Awards, held, for the 24th time, this Sunday, July 26th, 11ish, upstairs at the King's Head.
It's not a well planned and juried awards show with gold statues awarding high art. It's a hectic shout fest where audience response, measured by our human sound meters, determines who wins a lovely donkey trophy for god-knows-whatever categories we come up with.
Forever Grateful—As always, we must thank our advertisers. Without the long time support of The King's Head, the Members of the Manitoba Legislative Assembly, Scirocco Drama, FemFest, Jenny Gerbasi, and our Fringe performer friends, we would not be here—or able to afford Sunday night's bar tab.
And a tip of the hat to the patience and skill of All Nations Printing who made us look so darn good.
So we'll see you at the Jenny awards on Sunday, and again next year when we reach our silver anniversary. Feel free to gift us appropriately.
Coral McKendrick
---